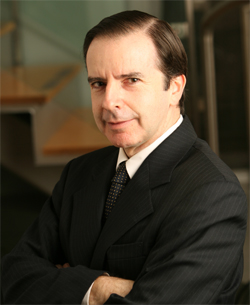 Joe Tripician is an EMMY-award winning American Producer/Writer/Director, and a Published Author.
In his varied career Joe has worked with such talents as: Jim Henson, Lou Reed, Jeff Buckley, Steve Buscemi, Jim Carroll, Quentin Crisp, TONY award winners Marc Shaiman and Scott Wittman, Lydia Lunch, and legendary filmmaker D. A. Pennebaker on the Oscar-nominated film "The War Room."
A multi-talented filmmaker with over thirty years of production experience, Joe has received numerous awards and recognitions, including:
* EMMY for Best Documentary of Cultural Significance (1992)(.pdf, pg 4)
* Top 20 Music Video Directors Worldwide (Rolling Stone Book of Rock Video, 1984)
* Winner at The Mill Valley Film Festival (1988)
* Winner at the Chicago International Film Festival, the Montreal International Film Festival, the Sinking Creek Film Festival, and the CyberArts Festival in Los Angeles (1991).
* Official Selections at the Big Apple 2007 Film Festival, and the Nevada City Film Festival (2008).
* Official Selection at the Dallas VideoFest (2009, 2013).
Joe's work has been broadcast on Network and Cable television across America, Europe and Japan, and has shown at the Cannes Film Festival. He has also exhibited internationally in galleries and major museums including: The Guggenheim Museum (New York City), The Museum of Modern Art (MoMA), The Whitney Museum of American Art (National Tour), The Museum of Modern Art (New York City), The Laforet Museum (Tokyo), The Museum of Modern Art (Paris), and The New Museum of Contemporary Art (New York City).
In May of 2002, Joe performed in his one-man play, "Balkanized at Sunrise," based on his 1997 trip to the Balkans.
Joe's humor book, "The Official Alien Abductee's Handbook,"was published by Andrews and McMeel in 1997. Author and Futurist Robert Anton Wilson called it: "The funniest book I've read since the Warren Report." Joe wrote, recorded and performed an alien song with the legendary Jeff Buckley.
Joe is the author of several feature film screenplays, including one optioned by veteran producer Ben Barenholtz (Executive Producer of Barton Fink, Miller's Crossing, Georgia, and Requiem for a Dream.)
Joe has an MFA from Columbia University. In 1994, Joe was nominated for the Rockefeller Foundation Intercultural Film/Video Fellowship in Media Arts.
In 1998 Joe co-founded iStreamTV, a new media technology company based in New York.
From 2002 to 2008 Joe taught film production at The Digital Film Academy in New York.
From 2007 to the end of 2008, Joe was the Director of Broadband Services for Medialink, where his work designing and implementing Mediaseed.tv was honored with a GOLD Bulldog Award for best online newsroom - Philips.com/media.
Joe lives in Brazil with his wife and two daughters
He is currently in pre-production on "Team Joy", a feature film being produced by Truth Entertainment ("Dallas Buyers Club").
--------
Joe's first published work (Laugh-In Magazine, 1969).
Newspaper interview with Joe & his comedy team on their first TV appearance (1970) [2MB image]
Download Hi-Res press photo of Joe
Contact Joe: jtripician [at] gmail [dot] com
How to pronounce "Tripician" : "TRIP ih shan"