Feature Film about a close family of grifters.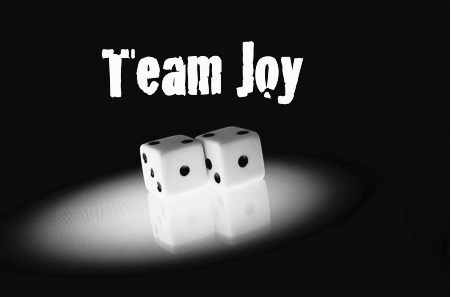 Danger falls on a father and his teenage hacker daughter when she unwittingly reveals them both as con artists.
SYNOPSIS:
Ted and his young teenage daughter Joy are a couple of smart, technologically savvy grifters. But after all the scams they've pulled, Joy is having a crisis of conscience when they meet a man who tries to scam the scammers. Joy pulls a stunt that puts both her and her father in jeopardy.
Forced to skip town, Ted brings his Russian girlfriend Yanna along. Joy attempts to break them apart, but only succeeds in getting them all in hotter water. When Yanna's past catches up to her, and Joy falls in love with an older bad boy, all seems lost.
This outlaw family has one last chance to either score big, or lose everything. The outcome will determine their fate for the rest of their lives.
The "Team Joy" screenplay placed in the top 15% of 2015's Nicholl Screenwriting competition.
Team Joy Sizzle Reel:
A reel that represents the tone, mood, and narrative motifs in the feature film "Team Joy," currently in pre-production.
NEWS:


Barden / Schnee Casting joins the team at Team Joy!
TRUTH ENTERTAINMENT STARTING PRODUCTION ON NEXT FEATURE FILM, COMING-OF-AGE CRIME DRAMA, TEAM JOY
HOUSTON, June 28, 2016 - Truth Entertainment, the producers behind Dallas Buyers Club, announced it is starting pre-production on its next project, Team Joy, written by Emmy Award®-winning producer Joe Tripician. The film is centered around the complex relationship of a father-daughter grifter team whose life begins to unravel when the teenage daughter second guesses their way of life and unknowingly puts the pair in danger. The story represents the pitfalls that occur when a child is raised under a gray moral code, and becomes caught in a web of deceit.
Team Joy is written by Tripician (Moto Anjos, Metaphoria), whom will also serve as director. Truth Entertainment presents under their banner with Truth's Joe Newcomb and Tripician both acting as producers. With casting already underway, principal photography is scheduled to start in early 2017. This news comes on the heels of Truth's continuing effort to ramp up their portfolio with the recently announced feature films, The Nobistor Affair and Ruby's Prayer. Newcomb received the script this year via email from Tripician and immediately bought the rights. Tripician was inspired to write the screenplay when his teenage daughter demonstrated her own set of self-taught cyber skills.
Joe Newcomb of Truth Entertainment said, "This is a film that will resonate with audiences; every person worries about the hidden dangers of the internet and what can happen when your information falls in the wrong hands. Joe has written an excellent script and with his vision, I'm excited to bring it to life."
"Team Joy represents a daily struggle that all parents, myself included, have with their children, technology and safety," said Joe Tripician. "I'm thrilled to be working with Joe and Truth Entertainment to produce and direct this film and to shine a light on a dark corner of the internet that we all can fall victim to."
Ted and his young teenage daughter, Joy, a self-taught hacker, are smart technologically savvy swindlers and petty thieves. After pulling off many scams, including phishing schemes, stolen online identities, spyware and currency theft, Joy is having a crisis of conscience when they meet a man who tries to out-scam the duo. To deal with the dilemma, Joy pulls a stunt that puts both her and her father in jeopardy. This outlaw family has one last chance to either score big or lose everything.
Joe Newcomb is Chairman and CEO of Truth Entertainment, which is currently filming The Tribes of Palos Verdes with Jennifer Garner and is in pre-production for the recently announced films The Nobistor Affair, the true story of a top-secret mission to overthrow the Ghana government and Ruby's Prayer, an adaptation of a historical novel about a family's epic struggle during the final days of the Wild West in a post-Civil War America.
Joe Tripician is an Emmy Award®-winning producer, as well as a writer-director, playwright and published author with over 30 years experience in film, TV and digital media. In 2002, he performed his one-man play "Balkanized at Sunrise" at Dixon Place Theater in New York City. The play was based on his trip to the Balkans when the Croatian government hired him to write an official biography of their president, which was summarily banned. Joe published a memoir of his experience, also titled "Balkanized at Sunrise." In addition to winning an Emmy Award® for "Best Documentary of Cultural Significance" for Metaphoria (PBS), Tripician has also won numerous awards at film festivals including the Chicago International Film Festival, CyberArts Festival in Los Angeles, Mill Valley Film Festival, Montreal International Film Festival and the Nashville (Sinking Creek) Film Festival. His work has been exhibited at esteemed international art galleries such as the Guggenheim Museum, Laforet Museum Roppongi (Tokyo), National Museum of Modern Art in Paris, New Museum of Contemporary Art (New York City) and the Whitney Museum of American Art (National Tour). Tripician earned an MFA from Columbia University. He currently resides in Brazil with his wife and two daughters. Tripician is represented by UTA.
###
Media Contact:
Jennifer Blasko
About Truth Entertainment:
Truth Entertainment is an independent film production company based in Houston and was founded by Joe Newcomb. Their mission is to tell true stories that are socially relevant and to shine a light on people and topics that make a difference in today's world. Their most recent box-office success was the Academy Award®-winning AIDS drama Dallas Buyers Club starring Matthew McConaughey and Jared Leto. For more information, please visit www.truthentertainment.us.
TEAM JOY IN THE NEWS:
MOOD BOARD: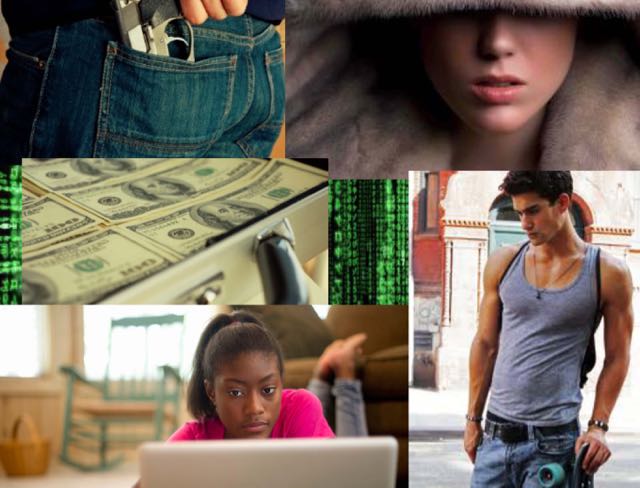 Director's Statement:
Communication between a parent and a teenager is often hard. It can be especially hard if the teen also happens to be a hacker.
With all the disputes about the dangers of internet addiction and youth disengagement, the underlying issues of family relationships and child upbringing still remain. Hacking may just be a symptom of a deeper social malaise, and the uncertainty of an adult's own parenting skills.
Are we giving our children the right tools to cope with their impending adulthood?
Is our behavior providing them with a correct ethical and moral role model?
Are we leaving them in a world gone out of control, where crimes committed by the rich and powerful 1% are never punished, while the 99% of us struggle to survive?
What can our own children teach us about this new world of illegal downloads, online predators and bitcoin scams?
The film reveals the conflict between the skewed moral codes of an always on-line teen and what her parent actually thinks she's doing.
It presents the dilemma of what happens when your own child not only challenges your dubious moral choices, but also exceeds you in making worse choices.
It's about the legacy we leave our children, and how both strengths and weaknesses are passed on from generation to generation.
It's also about the moral compromises we make that are dwarfed by the global social environment of financial and political corruption.
The film poses an ethical question: When too-big-to-jail bankers commit high crimes of money laundering and pension fund thievery, why shouldn't a working class family do the same, on a small scale and by only targeting those they deem deserving?
What does it mean to live under a gray moral code where doing small cons is permissible, as long as they are for a greater good?
We reveal the conflict between such ethical dilemmas, and expose the ambiguities and uncertainties of modern child rearing.
For today's "screenagers", this film is about pushing boundaries, and discovering who you are. It's about growing up in a world where your parents are seemingly stuck in perpetual childhood, where their promises of a rosy future seem as believable as a conman's pitch.
~Joe Tripician