My Night with Sarah Palin … and other disturbing stories
New Fiction from Joe Tripician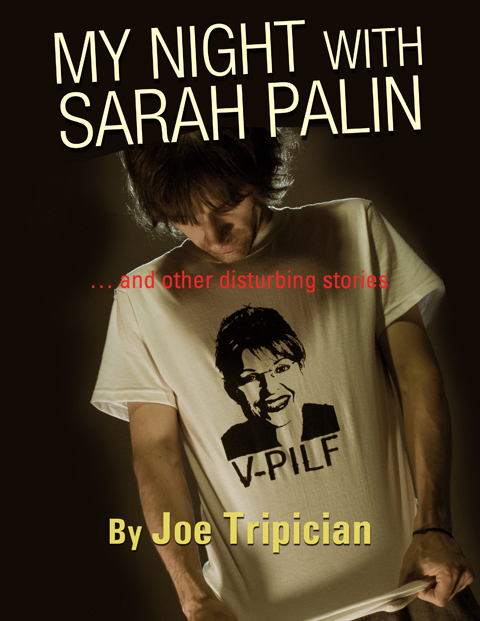 Cover photograph by Michael Carian licensed under a Creative Commons Attribution-ShareAlike 2.0 Generic license. Download Hi-Res Cover.

Strange and shocking stories from the twisted mind of award-winning director and author Joe Tripician. Included are hard-boiled tales of depravity, eerie and unsettling science fiction, riveting screenplays, and debauched social satire.
Twelve stories include:
Gateway Love - A cautionary indoctrination program reveals the hazards of dysfunctional relationships.
The Disappearing Daughter - A daughter discovers that her mother's changed memory affects reality.
The Last Bailout - A haunted house and the just deserts from a bailout nation.
My Night with Sarah Palin - An extreme evening with the former V.P. candidate and Alaskan governor.
The Criminal Intern - Think twice about accepting a collect call from prison.
Remember Me to the Motherland - A cosmonaut left for dead reawakens to a changed world.
Buzz Mates - Trish and Al were fated to meet. Is it real love; is the lover real?
The Silicon Chamber - A robot soldier turns to S & M.
The PMS Murders - A misogynist detective solves crimes of passion.
Wildcat - In the '70s paranoia and treachery corrupt the high ideals of a counter-culture magazine publisher.
Broken Night - Self-deception unravels a series of dangerous, predatory games.
The Gringo in the Hammock - Protected by a Brazilian criminal gang, no one dare tells the true story of the Missing Gringo.
EBOOKS ON SALE NOW: